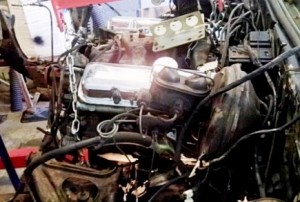 There are a few different ways to pull out an engine and I was trying to find the best option. For my first attempt, I decided to lift the engine with a bracket bolted down to the intake manifold. With the carburetor removed, an engine lift manifold bracket can be tightened down to the surface.
I learned a lesson here and this option was a total fail on my part. I didn't ensure the intake manifold bolts were grades strong enough for the weight. So always make sure you check the grade of the bolt first instead of rushing like I did.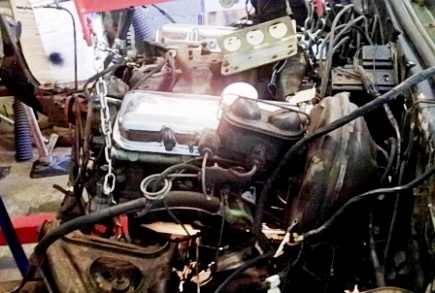 I lifted the engine about an inch with the bracket tightened to the manifold and the bolt suddenly broke inside the stud hole as you can see from the picture. Luckily this intake manifold was the old one which is getting replaced.